I used to feed my gerbils and hamster with prestige hamster, but sadly to say, the quality if no longer like 2 years before. Even I found some pack with flying bug and mold, I try to ask for exchange, but the importer just refuse to do so.

But there was nothing good in town which I can feed too, finally I get on hold of some fresh and good quality Vitakraft from Singapore. And yes, its difference from the local Vitakraft Menu, these serial is higher range with no colorful junk inside. It smell so fresh and so good, but very soon I going to finished all the packs.

GUESS WHAT!! I found it few days ago in PET SHACK!!! wooo hooo!!! here some photos to share..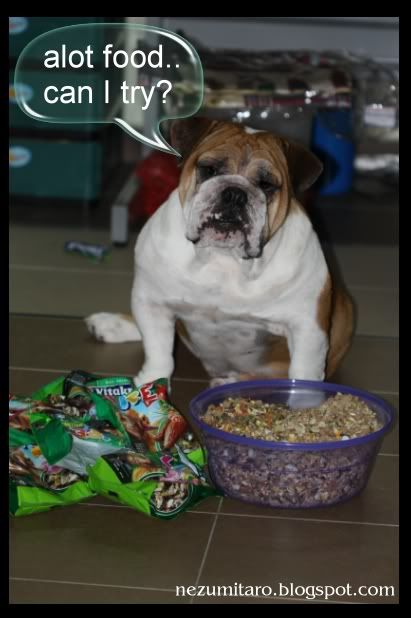 .
.
.
.
.
.
.
.
.
.

.
.
.
.
.
.
They ate it..:P